SUNBURST - American Garden Barn Quilt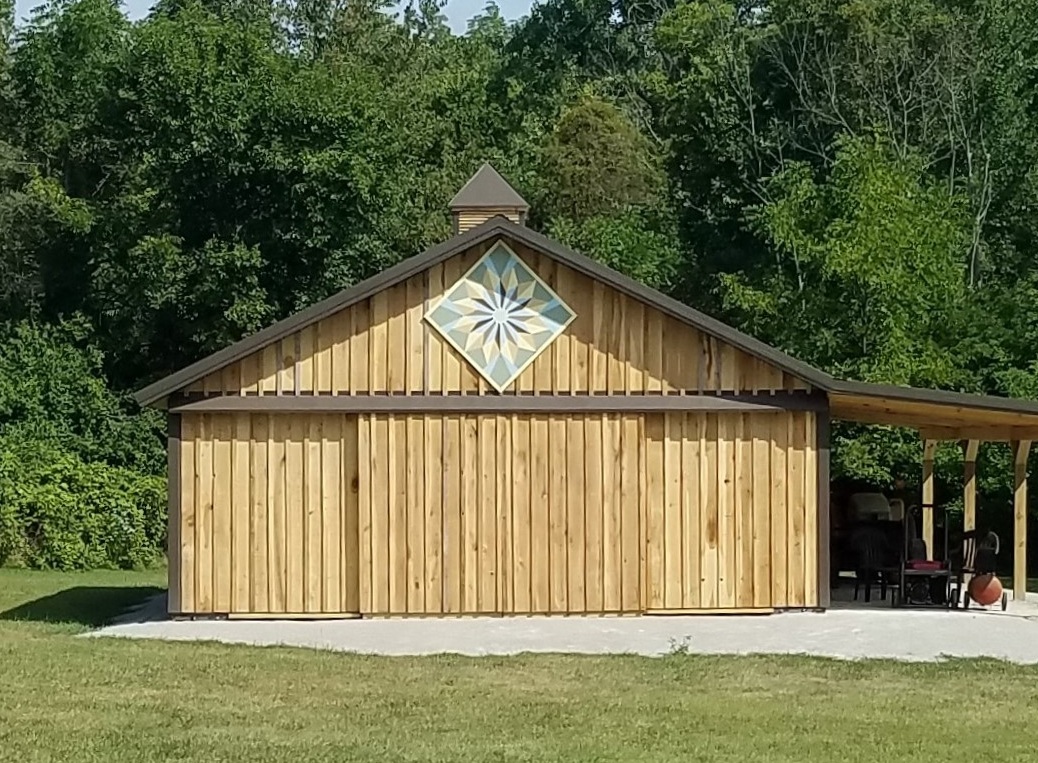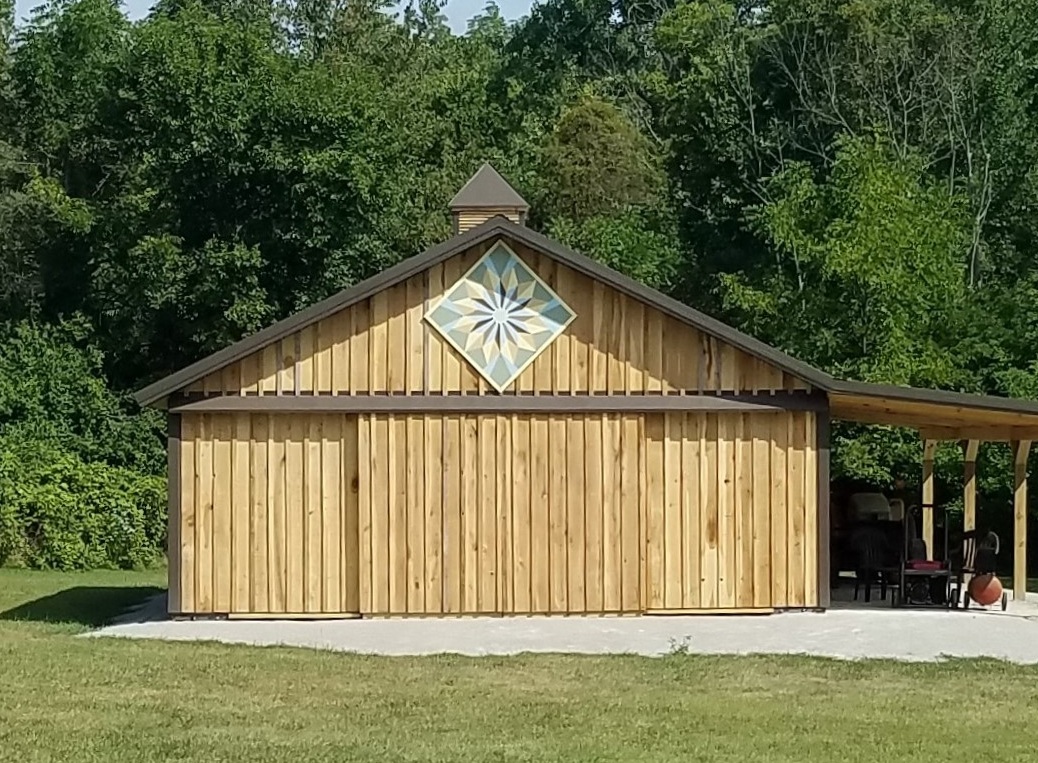 SUNBURST - American Garden Barn Quilt
American Garden Barn Quilts are 100% custom made. Please allow 2-3 week for painting and delivery.
FREE SHIPPING
SUNBURST Barn Quilt
SUNBURST is a stunning Barn Quilt with a three dimensional starburst effect. This stunning Barn Quilt is one of the most commented on Barn Quilts - in the American Garden Barn Quilt collection. This beautiful Barn Quilt features three separate three dimensional patterns with the center pattern reflecting a spinning wheel.

SUNBURST Barn Quilt will be the focal point of your Americana design and will be a constant reminder of a warm summer sunny day - bursting into your landscape.

Sunburst Barn Quilt will add depth and a bright colorful focal point to your landscape or home.
All American Garden Barn Quilts are made from MDO sign board. All my American Garden Barn Quilts have multiple layers of primer, paint and sealer making them weather resistant.
Barn Quilt dimensions: 4'X4' = 48" X 0.75" X 48"; 2'X2' = 24"x 0.50"x24"
As each installation in unique, mounting or hanging of an American Garden Barn Quilt is the responsibility of the purchaser.
FREE SHIPPING

American Garden Barn Quilts - Inspiring Your American Landscape
Handcrafted in INDIANA