Vicki L. Howarth
Proprietor/Artist
American Garden Barn Quilts
Inspiring YOUR American Landscape
My appreciation of rural landscapes and the heritage of our American barns began as I grew up in a small farming community in Northern Indiana. There, my grandfather raised chickens and farmed an organic garden. My sisters, brother and I were frequently out in grandpa's barn playing, exploring and helping in the garden. I also enjoyed traveling to see the many covered bridges and the round barns throughout the state.
I graduated from Purdue University with a degree in Technical Graphics. With my degree, I worked creating architectural renderings in acrylic and pen & ink for homeowners and builders.
Later , I tried my hand at painting a full-scale scenic mural on the side of an old horse farm out-building where our home is located.
With my appreciation of the rural landscape, I am now starting a new adventure using my artistic and technical drawing talents to begin creating geometric and scenic barn quilts for the barn, home, cottage, or boat houses. I also decided this should include garden size quilt patterns that could be placed in flower gardens, porches, or to accent landscaping around a home.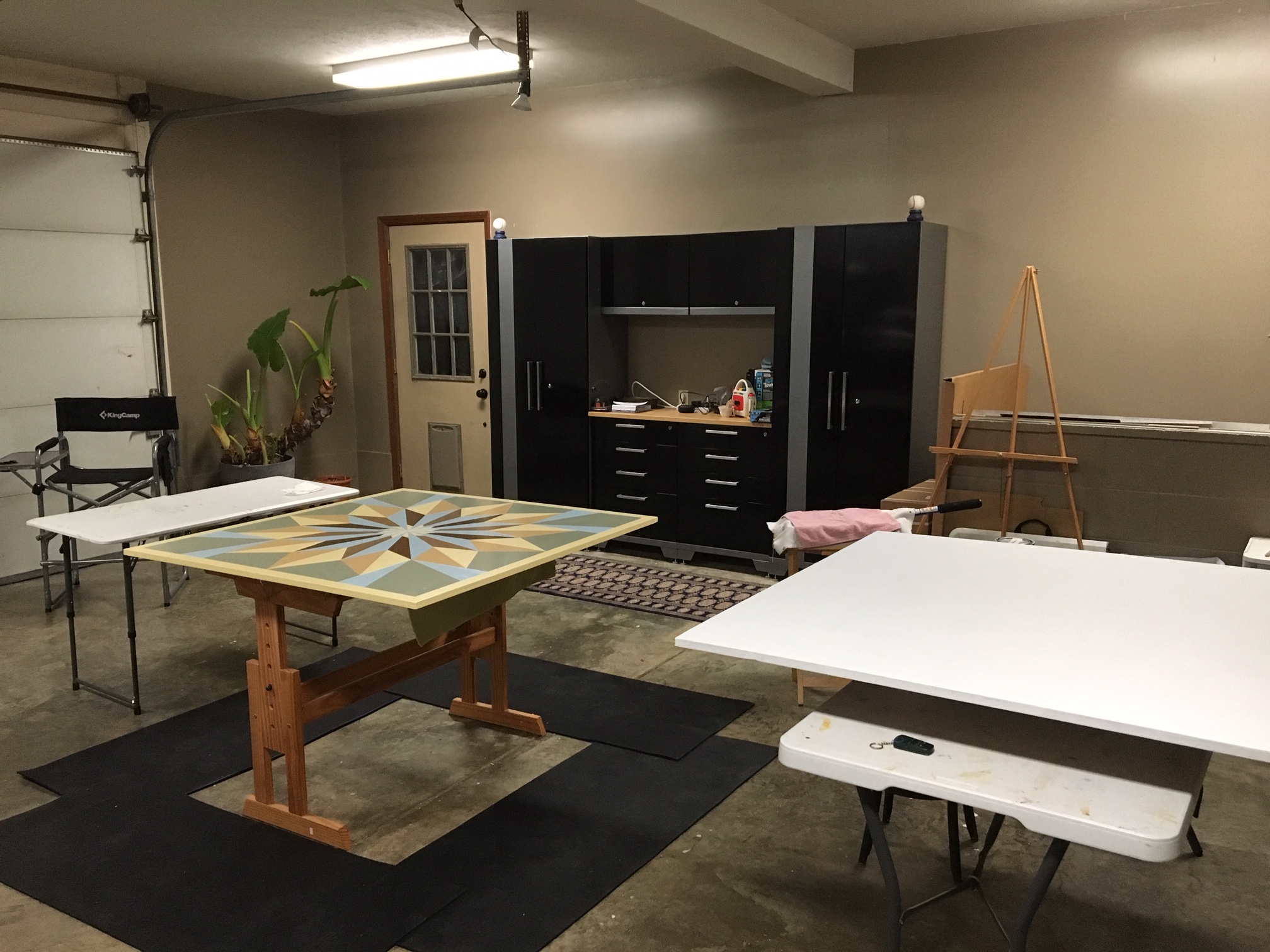 American Garden Barn Quilts
Thank you for visiting my site. Feel free to review the quilts I have made in Quilt Gallery. New designs will be updated frequently. If you have a pattern of your own and would like to discuss your barn quilt design ideas , please visit my Contact page.
Thank you for visiting American Garden Barn Quilts. You can also visit my facebook site or Pintrest to see my upcoming Barn Quilt designs.
Time to go paint!