LUTHER'S ROSE - American Garden Barn Quilt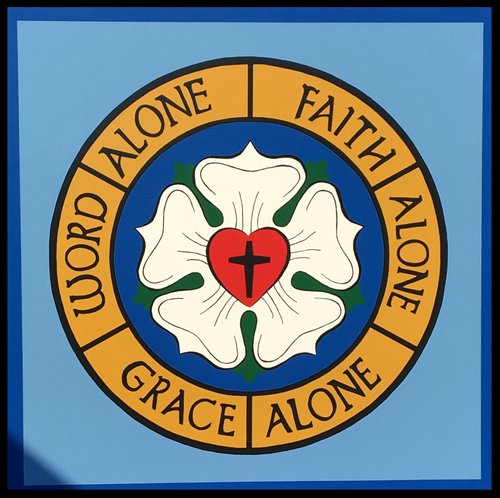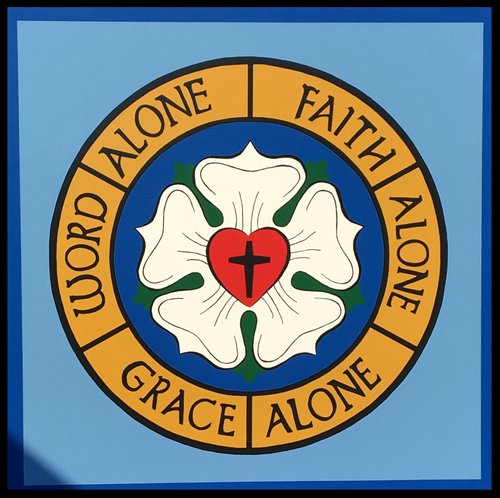 LUTHER'S ROSE - American Garden Barn Quilt
American Garden Barn Quilts are 100% custom made. Please allow 2-3 week for painting and delivery.
FREE SHIPPING
LUTHER'S ROSE Barn Quilt
Luther's Rose is a hand painted representation of Martin Luther's Seal. Display this America Garden Barn Quilt in your home, office or church or school. This colorful 2ftX2ft or 4ft x 4t Barn Quilt makes a great reminder of the Reformation. It has the words Word Alone, Faith Alone, and Grace Alone which surrounds the White Rose pedals and the Red Heart with a Black cross at it center.
All American Garden Barn Quilts are made from MDO sign board. All my American Garden Barn Quilts have multiple layers of primer, paint and sealer making them weather resistant.
Barn Quilt dimensions: 2'X2' = 24" X 0.5" X 24" or 4'X4' = 48" X 0.75" X 48"
As each installation in unique, mounting or hanging of an American Garden Barn Quilt is the responsibility of the purchaser.
FREE SHIPPING

American Garden Barn Quilts - Inspiring Your American Landscape
Handcrafted in INDIANA