LIBERTY STAR Barn Quilt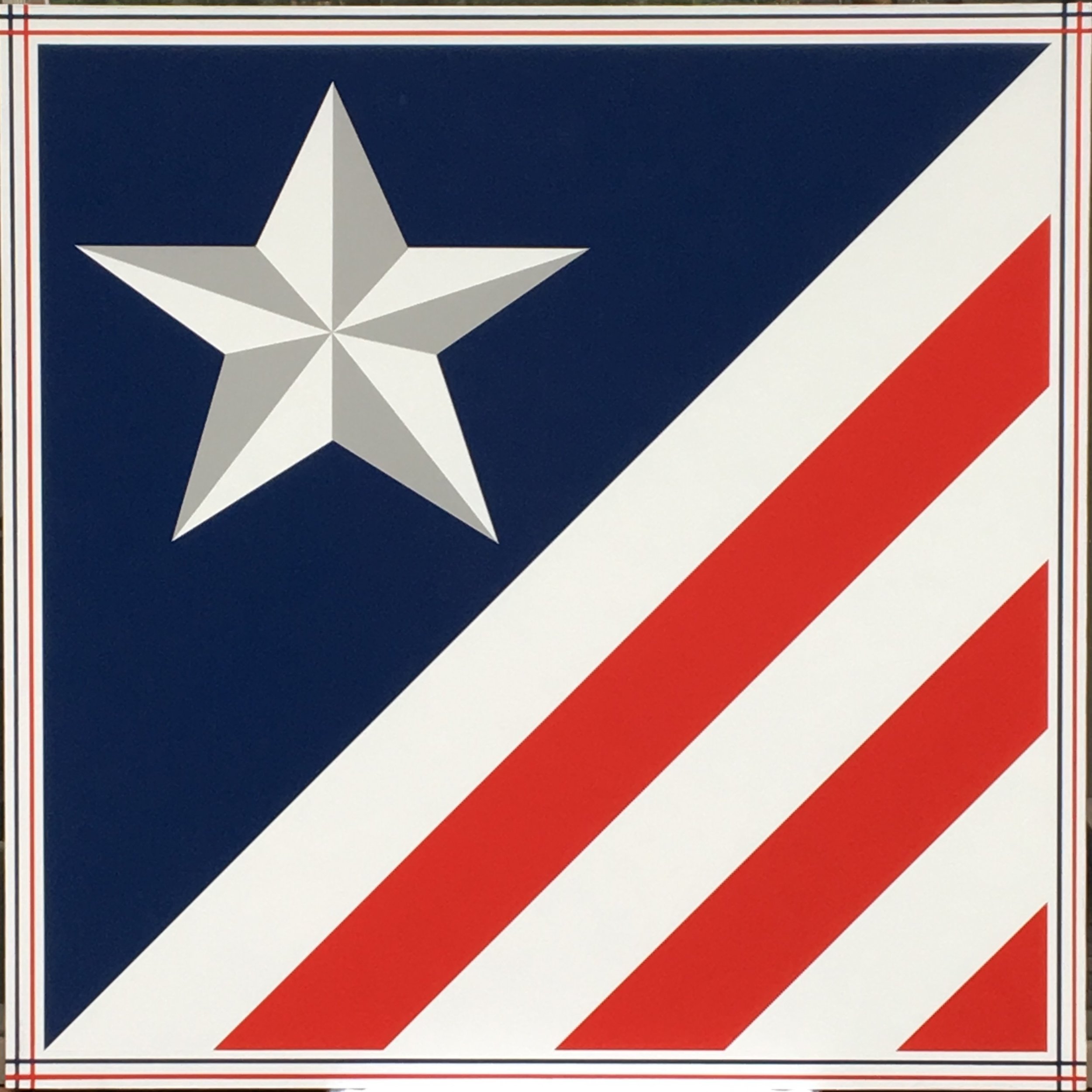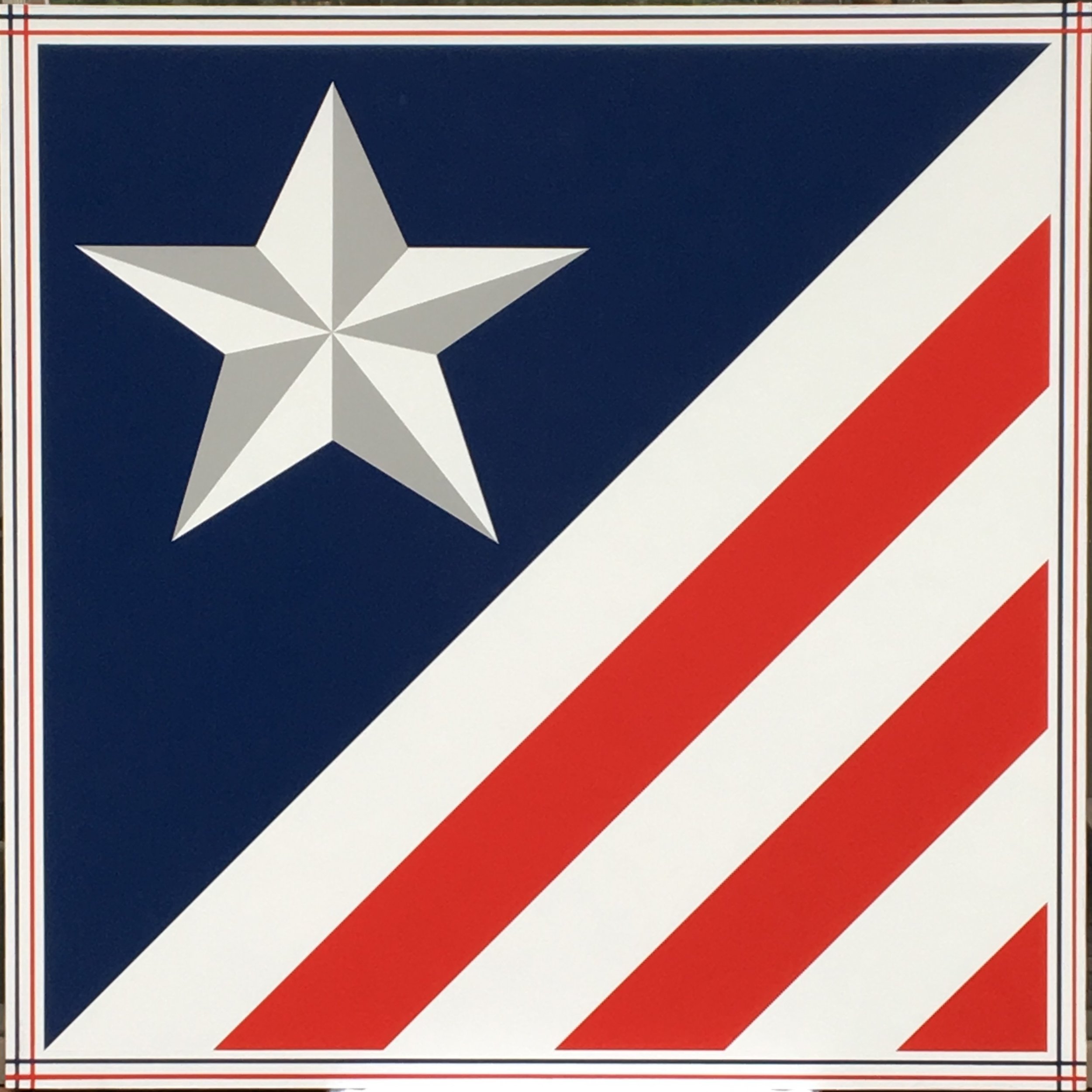 LIBERTY STAR Barn Quilt
American Garden Barn Quilts are 100% custom made. Please allow 2-3 week for painting and delivery.
FREE SHIPPING
LIBERTY STAR Barn Quilt
LIBERTY STAR is a simple yet eloquent and patriotic Barn Quilt with a focus of the large three dimensional Star in a field of Royal Blue with Red and White bold stripe accents. The three dimensional Star is highlighted with colors of White and Gray providing the shadow effect of the Star.
This regal Barn Quilt is also outlined in alternating Red and Blue Pinstripes to off-set and frame the bold colors of this display.
LIBERTY STAR can be mounted inside or outside. Display LIBERTY STAR where ever you would like to show your American patriotism.
All American Garden Barn Quilts are made from MDO sign board. All my American Garden Barn Quilts have multiple layers of primer, paint and sealer making them weather resistant.
Barn Quits available are 2ftx2ft, 3ftx3ft and 4ftx4ft
As each installation in unique, mounting or hanging of an American Garden Barn Quilt is the responsibility of the purchaser.
FREE SHIPPING
American Garden Barn Quilts - Inspiring Your American Landscape
Handcrafted in INDIANA